How does Worldreader promote digital reading?

Worldreader promotes digital reading in underserved communities, empowering children and families to read from Worldreader's digital library every month.
We partnered with Worldreader to create the Adventure Collection, a miniature library within their mobile app, specifically designed to make short adventure stories and adventure novels accessible via mobile phones to children and families worldwide. The collection includes our previous Author of Tomorrow winners and is where this year's Author of Tomorrow stories will be featured. For more information about Worldreader, just click here.
We asked Roberta Campassi, Publisher and Author Relations Manager at Worldreader, to tell us more.
1. What's Worldreader's mission?

Worldreader's mission is to help everyone become a reader! We do this by championing digital reading in underserved communities and by delivering content via mobile devices that already exist. Worldreader also focuses on promoting reading through various programs in schools, libraries and in homes and works with a variety of partners, including book publishers and authors, to achieve its mission.

2. How does Worldreader work? How widely are the eBooks accessed?

We serve schools and libraries in Sub-Saharan Africa with eReaders, and have a mobile app which offers free books globally to anyone. We work with over 400 Western and African publishers, and we take pride in the fact that our library is diverse! Our work with African publishers is extremely important as many of the stories are set in Africa - which helps to create a sense of belonging among our African reader community.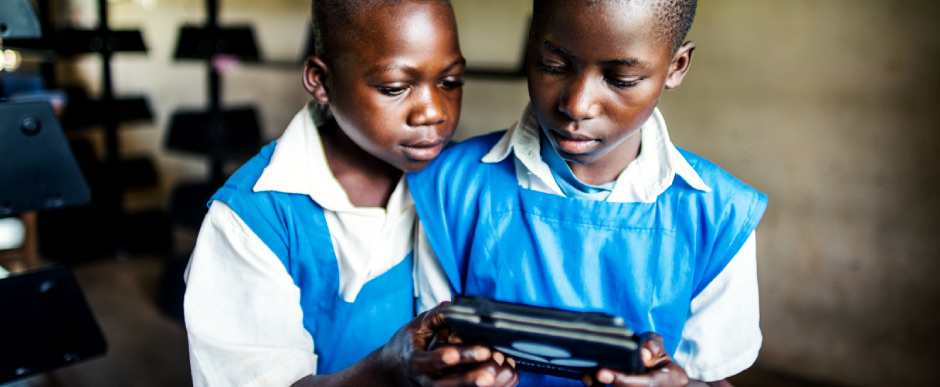 3. Do you think eBooks are making a difference to literacy levels and reading in the countries Worldreader serves?

Thanks to Worldreader's programs, we already know that people are reading more and reading better. For example, a study conducted in 2014 in Ghana, showed students that had access to e-readers in their classroom, improved nearly twice as much as control students on measures of oral reading fluency in Twi (gains of 19 correct words per minute versus 10).

And there are many other studies that Worldreader conducted to understand and measure the effects of digital books and reading on communities all around the world. I would encourage people to visit www.worldreader.org/learnings and read through our reports on this page.

4. Can you tell us a little more about the schools that the Author of Tomorrow stories have been distributed to?
The Author of Tomorrow stories have been distributed to six different school programs so far:

Kenya (Kibera School for Girls, Kibera Girls Soccer Academy, and Karibaribi Secondary School)
Uganda (Roseville Preparatory School)
Ghana (Wechiau Community Library), and Tanzania (Chamwino Secondary School).

In total, 670 copies of the stories have been distributed. The Adventure Collection was made available to all readers on Worldreader's app.

5. What does the Adventure Collection have to offer?

The Adventure Collection was our first sponsored collection, and it was a wonderful project to work on. We developed it in an organic way that fit beautifully with our organization's mission. It has allowed Worldreader to not only support reading but also the adventure genre, by showcasing young author's talents and acquiring books written by African authors.

The project combined so many things and the cherry on top was Wilbur Smith donating the first story he ever wrote to the collection – On Flinders' Face. The collection has been accessed in over 100 countries, mostly in Africa, but we also have many readers in for example the Philippines, Indonesia and Pakistan.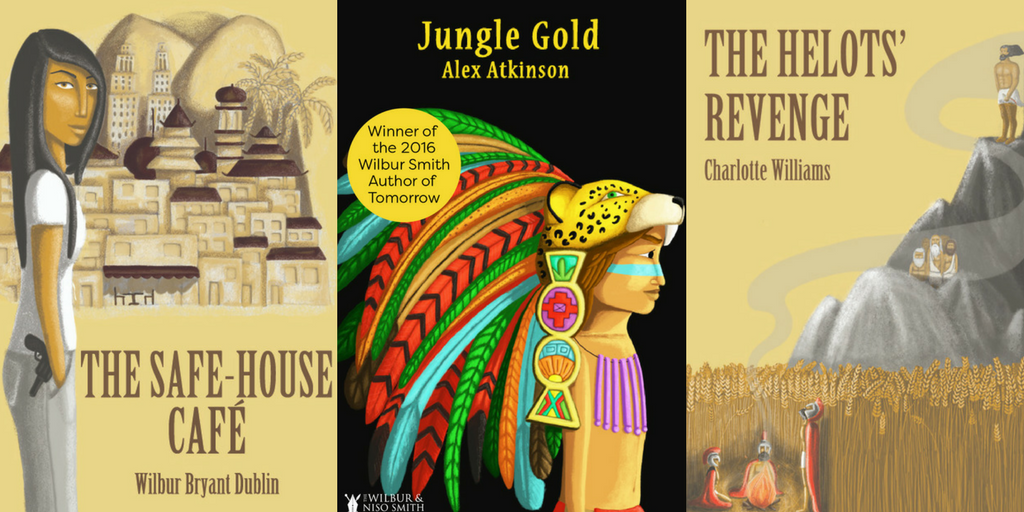 6. What effects do you think eBooks/digital reading has had on world literacy?

The more people have access to books, the more likely they are to read, and that's the main point, regardless of whether it's print or digital. eBooks are very convenient as they're portable, you can have as many as you want on your device and they can be bought with one simple click. But both print and digital books should be celebrated together.

7. Why did you decide to focus on digital over print – and how do you think it makes a difference?

Digital reading provides a great opportunity to reach more potential readers. It's often more cost effective as one eReader can hold tens of thousands of books and if protected correctly, the devices will last a long time. Many of the schools and libraries we serve can now offer a more diverse choice of books. Plus, the kids are really excited to have something electronic in their hands – that alone encourages them to read!

8. Do you have a favourite Author of Tomorrow story?

All of the stories are really special, I love them all! The Cherokee Rose is really beautifully written. What's nice about the Author of Tomorrow stories is that they're very different from each other in terms of location, times, action and drama. So it's difficult to choose a favourite! I also really like Wilbur Smith's story that he donated to us, On Flinders' Face - it's a super thrilling one.

A huge thank you to Roberta at Worldreader for taking the time to talk to us.

Whether you're an aspiring or published writer, a big adventure fiction fan or simply love reading, make sure you follow us on Facebook and Twitter.