How to Enter
Submissions to the 2023 New Voices Award opened on December 26th 2022 and will close on April 30th 2023, at 23.59pm GMT.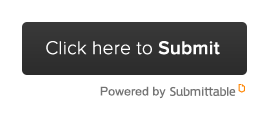 Read the Terms & Conditions to ensure you qualify for the Award
Submit your first three chapters (not exceeding 10,000 words) plus a full plot outline detailing where you imagine the story will go (not exceeding 1,000 words), in double-spaced, font size 12
Please do not submit the first three chapters of a manuscript you have already written. This award is designed to support you in developing a fledgling idea into a manuscript, reflecting on aspects such as structure, story arc and character development as you write
There is an 'early bird' entry fee of £20 per submission, which is available until January 31st, 2023, 11.59pm GMT. After this date, the entry fee will be £30 per submission
We are keen to encourage writers of all backgrounds and, as such, are offering fee waivers for authors who cannot make the financial commitments of entry. Each waiver will be allocated on a case-by-case basis. We do not ask for financial evidence, but instead ask you to explain why you are requesting it. Please email your request to charlotte@wilbur-niso-smithfoundation.org
Entry closes on April 30th, 2023, 11.59pm GMT
Unfortunately, we cannot offer feedback to unsuccessful entrants.