The Wilbur Smith Adventure Writing Prize award for Best Unpublished Manuscript will be open for submissions 5th January - 7th March 2021.

Best Unpublished Manuscript | Prize: Publishing deal with Bonnier Books UK with a writer's advance of £15,000*
What are we looking for?
This is an adventure writing award. To be eligible your manuscript must fulfil our definition of adventure writing.
As partner on the Best Unpublished Manuscript award, Bonnier Books UK have two representatives on the judging panel. When asked what they will be looking for, they responded:
The novel must be commercially viable
We are looking for authentic authors and voices
We will be looking for a piece of narrative fiction that embodies the epic nature of adventure writing; sweeping, unputdownable, page-turning, exciting and transportive
Please consider this when deciding to submit your work. We accept both unpublished and self-published manuscripts within this category. Read the terms and conditions fully before submitting your entry and ensure you enter your work for the correct award.
How do I enter?
Entries can be made via the online portal below. You must create a free Submittable account.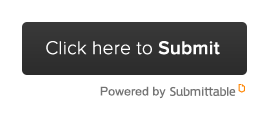 Entry Fee and Feedback Supplement

Option One: Early Bird: 5th - 22nd January
Submission Only: £39
Submission + Feedback Supplement: £109
Option Two: Standard Submission: 23rd January - 7th March
Submission Only: £49
Submissions + Feedback Supplement: £119
Each submissions window will close at 11.59pm (GMT) on the day stated.
What is the Feedback Supplement? Feedback will focus on the first 5000 words/20 pages and synopsis. See the offer here.
Sponsored Submissions: There are six fee waivers available to writers who are unable to pay the entry fee. These will be allocated at two points throughout the submissions period, with the first deadline on 21st January to coincide with the early bird and again on 3rd March before the closing date of the 7th.
Each waiver will be allocated on a case by case basis. We do not ask for financial evidence, but instead ask you to explain why you are requesting it – and allow you to choose what you tell us. Bear in mind that only a limited number are available. Please email your request to submissions@wilbur-niso-smithfoundation.org
Terms & Conditions | Criteria for Unpublished and Self-Published Work

Submission of entry is taken to be an unqualified acceptance of these rules:
The competition is open to writers of any nationality writing in English
You may enter multiple works but each manuscript must be submitted separately and will be considered a separate entry
Submissions must exceed 50,000 words in length. 75,000+ is ideal
The author must not already have a novel published by a recognised trade publisher
Self-published books are eligible
The author must not be represented by a literary agent
The manuscript must be intended for adult readers. We do not accept children's or young adult novels
If you enter your manuscript in other competitions and you win, please notify us. If we believe there is a conflict of interest, we may ask you to withdraw your submission
Entries must be submitted digitally, ideally as a .doc, or .docx. Please format your manuscript to font size 12, doubled spaced. There must be no reference to the author's name or personal details in the manuscript as we operate a blind judging process. Please contact submissions@wilbur-niso-smithfoundation.org if you have any questions about file type.
We reserve the right:
to not award the first prize, where circumstances are beyond our control, or if the judges' overall verdict is that the level of entries is not up to the required standard
to disqualify any entry if we have reasonable grounds to believe that the entrant has breached any of these rules. We cannot accept any responsibility for any damage, loss, injury or disappointment suffered by any entrant entering the competition
to amend these rules where it is deemed necessary to do so or where circumstances are beyond our control
We will act in accordance with current UK data protection legislation in relation to your personal data. All personal data entered is secure.
*the prize available is a world rights publishing deal with a writer's advance of £15,000 with Bonnier Books UK. We reserve the right not to award the prize in the unlikely circumstance that none of the submissions are felt to have the potential for successful publication after their period of development or delay the process should the winning manuscript need substantial work. If awarded, the writer must agree to representation with The Bravo Blue Agency, in association with Tibor Jones, and will be subject to your agent's commission.