Filmmaker Aidan Woodward is making a documentary about Wilbur Smith and the power of adventure. Would you like to be involved? We are helping Aidan to connect with you and would love to see some self-filmed video by fans, friends and family!
Take a look at what Aidan has to say:
Are you keen to get involved? Tell us who you are, what you do, why you love adventure, and which Wilbur Smith book has inspired you most and why. Perhaps show us around your home, tell us a bit about your life, or your pets, or where you love to read; and maybe share with us a special item that expresses the adventurer in you. Have you ever been to one of the locations in Wilbur Smith's books? We'd like to know!
Please try to keep your videos no longer than five minutes in length and remember to film them in landscape (horizontal). When you're ready you can submit the video to us here by creating a free account and selecting Wilbur Smith Documentary: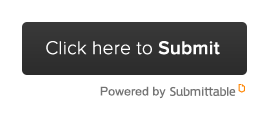 In Aidan's words: "Get creative and have fun filming!" As long as it's related to adventure, anything goes.