Our Literacy Fund aims to help existing organisations develop literacy initiatives in sub-Saharan Africa – and we've given our very first grants from the fund to the following four exciting projects:
Moyo wa Afrika
Founded in 2012, Moyo wa Afrika is a Tanzania-based charity who support healthcare and education services in remote villages, including Tiny Toes Tanzania, a project focused on providing shoes for local children.
They're planning to use their grant for their latest project, Vitabu ni Vizuri, which will stock both the Moyo wa Afrika and Oldonyo L'Engai Secondary School libraries with new books, as well as to take the school's pupils on a trip to a nearby national park. They'll then be holding a writing competition where pupils will be challenged to create their own adventure stories based on the trip.
African Angels
African Angels run an independent primary school in Chintsa East in the Eastern Cape of South Africa. Their Siyafunda Community Reading Project focuses on improving the reading levels of the children participating, Siyafunda, with school marks already improving since the project began in August 2015.

They focus particularly on children from rural townships and those from especially vulnerable backgrounds, such as orphans - training and employing out-of-work young adults to act as reading mentors for them.

The grant will allow African Angels to grow this work, and to continue improving the literacy rate of the community for schoolchildren and young adults alike.
Zim Library
There is no public library in the town of Ruwa Urban, despite its population of 55,000. ZimLibrary are working to allay this, providing books and physical reading spaces through reading clubs and peer tutoring.

Their reading clubs have had such a significant impact over the past three years that ZimLibrary are now aiming to expand. The grant will go towards their year-long Children's Reading Club Network, which will see ten young leaders aged between 18 and 30 trained to run community clubs, teaching reading and providing books.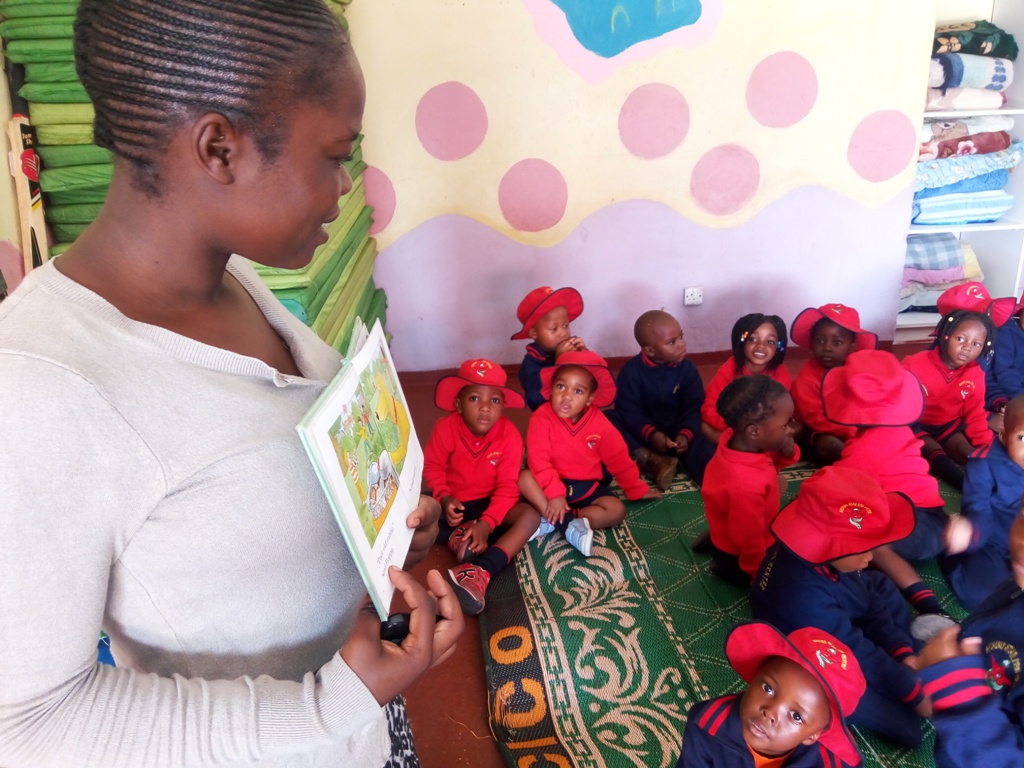 M-LISADA
Based in Kampala, Uganda, M-LISADA serves as a home for children living on the streets. Their three-year-old library is used by their children plus hundreds of others from the surrounding community, but supply isn't currently meeting demand.

Most of the children are non-English speakers from war-torn states who have experienced trauma. This grant will enable M-LISADA to run a new project, Reading to the Rescue, which will focus on more children reading the same book together, alongside interactive learning through reading aloud, quizzes and discussions on key themes.
You can find out more about our literacy work here. If you're part of an organisation dedicated to improving literacy, keep an eye on the page (and on our Twitter and Facebook) for updates on how to get involved with opportunities in 2018.