Are you wondering who's who on this year's shortlist for the Best Unpublished Manuscript award? Or what their manuscripts are about? Well wonder no more, let us introduce you to the writers who are receiving support to develop their manuscripts and are in the running for a publishing deal with Bonnier Books UK. The shortlist of manuscripts for 2019 is:

Randall Jarmon (USA) – From Us
America's in trouble. The Senate's at war with itself while the House founders anew. Judges twist law and journalists bend truth. Violent riots light up evening skies.

A rich financier plans two murders to tip the balance of power his way. What's to stop him?
Mostly three white-collar criminals: a disgraced spy, a blonde with a drinking problem, and a cop forced to retire early. They're thieves, who dare not contact the authorities.
But self-preservation drives these misfits. They have exotic skills and dangerous friends. They might even have a chance.
An English major at heart, Randall Jarmon doggedly obtained an engineering degree. The technology in his novels thus rings true, even for scientists and engineers he once worked among.
He endured his share of elite military training. Expect realistic accounts of weapons, tactics, and martial arts. He also earned a doctorate in Management, which helps him explain the organization of human effort. Look for good plots clearly set forth.
From this uncommon background flow suspense novels well-suited for cold nights by fires, for warm days on beaches, and for airport delays anywhere.
Girl Gone North by John McIlveen (USA)
1961 New Orleans, sisters Emma and Thalia Holden, are separated when Emma follows opportunity to Boston; but when tragedy strikes, first in New Orleans and then in Boston, Thalia, carrying only a duffle bag, forty-two dollars, two Steinbeck novels, and accompanied by her three-legged dog, Bacchus, embarks on a long journey north, battling extreme prejudice and the forces of nature as she tries to save the remaining pieces of her shattered family.

John M. McIlveen is the author of the paranormal suspense novel, Hannahwhere, winner of the 2015 Drunken Druid Award (Ireland) and nominated for the 2015 Bram Stoker Award (HWA), and two story collections, Inflictions and Jerks. He is a father to five daughters, Editor-In-Chief of Haverhill House Publishing, and works at MIT's Lincoln Laboratory. He lives in Haverhill, MA with his wife Roberta Colasanti.
You can see more about John at https://johnmcilveen.com and www.haverhillhouse.com or follow him on twitter @JMcIlveen
Specimens by Rosanne Daryl Thomas (USA)
SPECIMENS: True and Un-Altered Notes on an Inadvertent Adventure of an Unusual Nature, the Which Contains Sorrow, Death, Danger, Art and Great Happiness

Massachusetts, 1842. With her daughter newly married, Rosamunde Thoroughgood resolves to join her beloved husband, the captain of a small merchant vessel, at sea. When her husband dies suddenly, the mutinous crew maroons Rosamunde, her cat, and her husband's rotting corpse on a remote island.
Illustrated with real 19th century algae pressings, Rosamunde's tale is revealed in hasty jottings. Her botanical specimens book evolves into a diary of life-changing adventure from the Azores to the Adriatic, involving kidnappers, forged antiquities, the Hapsburg aristocracy and unexpected love as she grapples with shifting interpretations of truth and invents a powerful, plausible myth.
Rosanne's early career included a New York Times Notable Book and a novel optioned for film by Mick Jagger. But, as happens with so many women, life and family obligations intervened.
Years later, an inherited 19th-century collection of beautiful algae gathered along the Atlantic shore by an anonymous New England woman inspired Rosanne to write Specimens. A Hawthornden Literary Institute Fellowship gave her the generous gift of time to begin the book. Rosanne is currently working on new projects, all of which, in one sense or another, involve art, travel and adventure.
The Alchemy of Annihilation by Carl Austin (USA)
Somebody has been implanting biotechnology in the heads of unsuspecting San Francisco residents to get them to commit crimes. It's up to Inspector Dennis Delaney to try to stop the crime spree, as well as determining who's the mastermind behind the brain implants.
Carl Austin is a professional blogger and online marketer who enjoys sailing, biking and tai chi. Originally from Philadelphia, PA, he has resided in Jacksonville, Florida for 21-years. Aside from hundreds of blogs, he has written two other novels featuring Inspector Delaney, which are both yet to be published.
The Darkest Pool by Mort Hunter (South Africa)
When Frank Rex parked his old Toyota, he had no idea that his accidental meeting with Etienne Von Battenburg would join them together in a deadly battle against Kristina and the Germania Group. Frank is an Associate – a group of modern-day Robin Hood led by Blackjack. They use the 'Dark Pool' to avenge evil.

In multiple narratives, "The Darkest Pool" tells the story of the startling events surrounding Rudolf Diesel's murder in 1913. Johnny Coleman's diary tells of German South West Africa in 1915 and the genocide of the Herero people. Then there is the mystery of the submarine that runs on sea water.
Mort was born in Hamilton, Scotland in 1945. At the age of seven the family immigrated to Cape Town. Mort lives in Cape Town with his wife and best friend Margot, and a dog called Zippy.
Mort always wanted to write full time. His years in the import/export field provided the raw material for his writing. The characters, places and the coffee. Mort loves fly fishing and Frank, his main character, appeared in my early fishing stories.
Mort's writing blends historical facts and adventure into a riveting read, after all, he writes for his readers.
The Legend of Spring-Heeled Jack by Samuel Clark (UK)
The Legend of Spring Heeled Jack is a Penny Dreadful style mystery horror set in the late 19th century. A fictionalised account of the Spring Heeled Jack legend, it concerns an aristocratic woman's efforts to join the Metropolitan Police force, but all her attempts are thwarted until she disguises herself as a man. She then finds herself partnered with a pompous Detective Inspector and on the trail of Spring Heeled Jack - a notorious murderer of London's womenfolk who leaps inhuman distances, spits blue flame, wearing a hideous Devil like mask.

Samuel Clark lives and writes in North Lincolnshire, UK. He has had numerous short stories published both online and in print. And has written numerous screenplays. "Mathilde" was awarded best screenplay of October 2011 in Amazon Studios monthly contest. His novella "La Feé Verte (The Green Fairy)" was published in June 2016 by Tenebris books, a dark imprint of Grimbold books and was his first commercially published novella. His Gothic novel "The Coachman" is set to be released by "Othersidebooks" very soon.
You can follow Samuel on twitter @SamuelClark3
The Story of Bones by Donna Cousins (USA)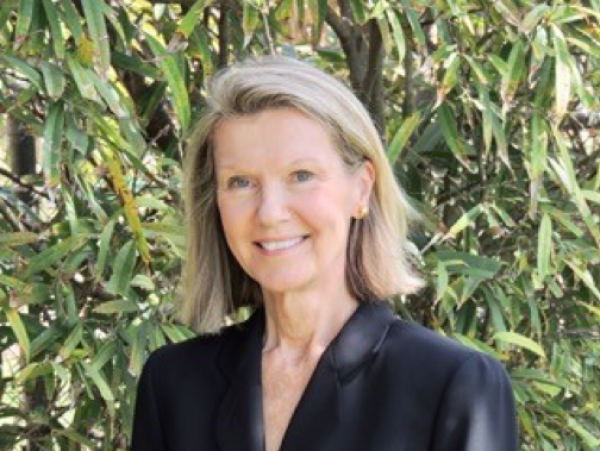 The Story of Bones traces a remarkable boy's journey from a hardscrabble cassava farm to the rarified world of a premier African safari camp.

Bones comes of age facing heartache, deprivation, and formidable human adversaries—the most dangerous creatures of all. His path to manhood awakens a passion for imperiled animals while forging loyalties that force him to make a wrenching decision.
Provocative and moving, the novel builds to a powerful conclusion that underscores the devastating impact of wildlife poaching on animals—and humans.
Donna Cousins earned a master's degree from the Medill School of Journalism before becoming a fiction writer. She has worked in Europe and Asia, where her articles on local culture appeared in The Courier, The Singapore American newspaper, Orientations, and The Asia Magazine, among others. In the United States she was a founding editor of Career World magazine. Her previous novels include Landscape andWaiting for Bones,for which she won awards from Writer's Digest, ForeWord Review, ForeWord Magazine, and the Midwest Independent Publishers Association. She lives with her husband in Chicago.
You can see more about Donna and her writing on her website at https://donnacousins.com
These Yellow Sands by Emma Bamford (UK)
Newlyweds Virginie and Jake hear of idyllic but forgotten Indian Ocean island Amarante, which can only be reached by private boat. Caught up in the romance of adventure and promise of fresh beginnings, they decide to sail there. But they soon find that the gin-clear waters can't completely wash away the past. Inspired by The Beach and Indecent Proposal, These Yellow Sands is a story about how the search for paradise can push us to our limits – and beyond – and asks: How far would you go to save your marriage?
Emma Bamford is a writer and journalist who has worked at newspapers and magazines including The Independent, the Daily Expressand Sailing Today.
These Yellow Sands is inspired by her experiences living on yachts after she quit her job in London, answered an ad on the internet for 'crew wanted' and bought a one-way ticket to Borneo to live on a boat with a man she'd never met. Once there, she found herself hunting for pygmy elephants in the jungle, swimming with turtles off deserted islands and running away from pirates.
Now moored up in the UK, she is studying for an MA in Creative Writing at the University of East Anglia. These Yellow Sands is her first novel.
You can follow Emma on twitter @emmavbamford
What We Did at the End by Cecily Blench (UK)
What We Did at the End is set in Burma after the Japanese invasion of 1941. Kate, an Englishwoman, joins the refugee exodus through the jungles to India, encountering kindness and tragedy along the way. Edwin, fleeing his traumatic past, finds love and redemption in a Japanese prison camp. Three years later, Kate, alone in Calcutta, receives a letter that may hold the key to the whereabouts of those she has lost. She comes to realise that the dead are already laid to rest, and that the only thing that matters is making peace with the living.
Cecily Blench grew up in Herefordshire and studied English Literature at the University of York. After graduating she worked in retail and as a freelance editor in between bouts of travelling, before moving to London to work for a small publisher. She has had essays published in several literary magazines and has a particular interest in travel writing, her family's intrepid history, extraordinary women and Southeast Asia. In 2013 she spent three months in Burma, which led to the idea for this book.
You can follow Cecily on twitter @cecilyblench
If you are a literary agent and interested to find out more about these writers and their manuscripts, please contact the Foundation Manager, Georgina Brown on georgina@wilbur-niso-smithfoundation.org.