This year, the 12th of September brought with it our fourth annual Wilbur Smith Adventure Writing Prize awards ceremony, celebrated in London's Stationers' Hall.
Across the three categories, the Prize received almost 900 submissions from over 35 countries, underscoring the popularity of adventure as a genre. We are proud to reveal the winners of the 2019 Wilbur Smith Adventure Writing Prize as:
BEST PUBLISHED NOVEL: £15,000
Firefly by Henry Porter (Quercus)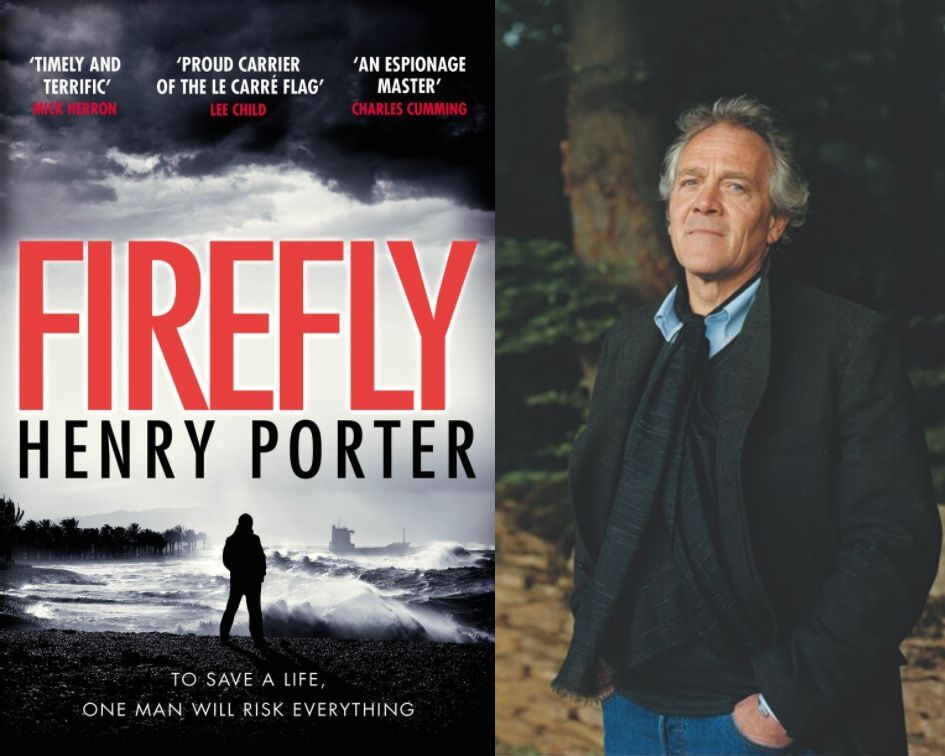 Porter's novel was selected by our expert judging panel comprising professionals from the worlds of literature and adventure.
Judge Alex Crawford, Sky News Foreign Correspondent, spoke highly of Henry Porter's Firefly, the novel that took the crown for Best Published Novel, commenting that it:
"really captured my imagination. Henry managed to weave really strong human elements into very well researched and detailed background… it encapsulates everything you'd want in a thriller."
Founder of the Prize, Niso Smith, commented on the nature of adventure:
"An adventure isn't always something you choose to go on. Adventure can be romantic, it can be glamorous, but in many cases the journey will be demanding and tough. Henry has written a mesmerizing and important book, brilliantly researched, which illuminates the refugee crisis spreading from Africa and the Middle East across Europe. It is a vital story for our times."
BEST UNPUBLISHED MANUSCRIPT: Publishing deal with Bonnier Books UK
What We Did at the End by Cecily Blench (UK)
The Best Unpublished Manuscript was awarded to Cecily Blench for her debut historical adventure, What We Did at the End. Cecily has been awarded a publishing deal with Bonnier Books UK and secured representation with Charlotte Colwill at the Bravo Blue Literary Agents, in association with Tibor Jones.
What We Did at the End follows the journey of two unlikely friends, Kate and Edwin, as they are forced to flee 1940s Burma following the Japanese invasion. They are suddenly exposed to new people and terrifying experiences, caught in the turmoil of Burmese history.
AUTHOR OF TOMORROW, in partnership with Worldreader:
The Author of Tomorrow was overflowing with entries of beautifully written pieces from young people aged 21 and under.
Each of the ten young writers who were selected for the shortlist have all had their stories digitally published in our 2019 anthology Survival, Spirits and Submarines. Ten Tales of Remarkable Adventures.
Awards were presented in the following three age groups:

11 and Under: £100 and £150 in book tokens for the winner's school
The Midnight Zone by Ewan Hart (age 9)
12-15 years: £100 and £150 in book tokens for the winner's school
The Lament of Orphia by Eshana Dasanjh (age 15)
16-21 years: £1000
An Adventure at Sea by Meg Lintern (age 16)
Highly Commended by Wilbur and Niso Smith
Cold by Ryan Bridges (age 18)
Although only nine years old, the youngest winner, Ewan Hart, greatly impressed our judges with his story of a submariner and the creatures he encounters, entitled The Midnight Zone. Eshana Dasanjh and Meg Lintern also received high praise for their stories that saw them win in their respective age groups.
You can access these stories and the others on the shortlist online through the Worldreader app, or on a tablet or mobile device at http://read.worldreader.org.

We would like to thank everyone involved for helping the Prize become a rich and diverse space for writers of all ages and cultures to thrive in, and thank you to everyone who made the night so special. Long may the adventures continue!